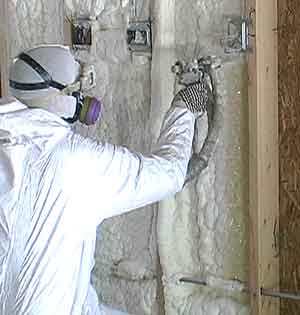 40% of heating and cooling loss is through cracks and holes throughout the house around windows, sills, outlets, etc. SEALITE virtually eliminates this airflow problem.
It keeps you more comfortable all year long, makes your home quieter, keeps allergy causing pollutants outside, and is a barrier to pests.

R-Value of SEALITE
The foam totally fills the 3.5″ cavity of a stud wall. This yields an R-Value of 12.6.
Stud Wall R-Values

3.5″ cavity

R-13

5.5″ cavity

R-20

7.5″ cavity

R-27

9.5″ cavity

R-34
Formerly Incylthane 500